Have had a bit of a busy year starting my own business 'WAZ Motorsport' and also managing Complete car Sound, and I have not had a lot of time.
Since last time I have done a few thing on the car, it has now got a front mount intercooler,duel sway bar on the front,roll cage and 4 point 3" OMP harness and new OMP seat.
I have also turned on the boost controller and have got about 72 Hp at 15 psi at the wheels but twice as much torque again, good for the hill.
Click to enlarge.
At the Qld Hillclimb Championships I got a personal best of 51.41 sec and a 3rd place in improved Production up to 1600cc the 2nd placed car was 50.64sec and the winner was 49.26sec.
Hope you can put the pics on the site.
Thanks from Wazza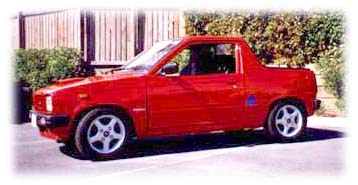 Was just sent me this little message:
I have changed my email address again it is now wazmotorsport@hotmail.com . The price on the carbon fiber rear cover is about $600 a little expensive, so I made one out of ply and covered it in black vinyl looks good to and I have a great photo of a 21" sub woofer mounted in the back tray of my MB will send photos though. I am getting bit of a fact sheet on my car, sorry about the delay have been very busy at work. I may be able to get hold of some motors and gear boxes Turbo ones, I will let you know.
Regards
Warren Collins
WAZ Motorsport
Warren has informed me that he no longer works for Suzisport and has returned to Complete Car Sound in Brisbane to install car stereos and manage the work shop. Warren is also in the process of making a carbon fiber ute cover!!! I want one!
Warrens new email address is wazmotorsport@hotmail.com
Hi Members;
Here are some new photos of my Mightyboy, the old photos do not do it justice any more.
I think so too...
It had it First outing about a month ago and it was very quick at the Mt Cotton Hill Climb being only 1 second off my old GTI Swift time at 53.98 sec.
It has the Koni Shocks all round, King Springs 2" lowered, LINK Engine Management System With Boost Control which is not hooked up yet so I am only running STD Boost at 8.5 pounds. There is another Hill Climb on the 10/10/99 so I am hoping for some improvement with some small changes to the handling.
Regards
Warren Collins

Here are the new shots.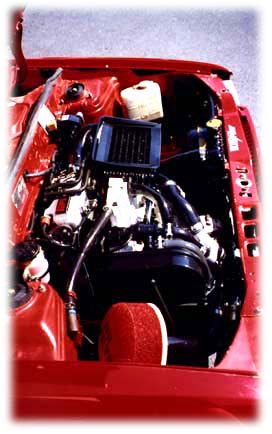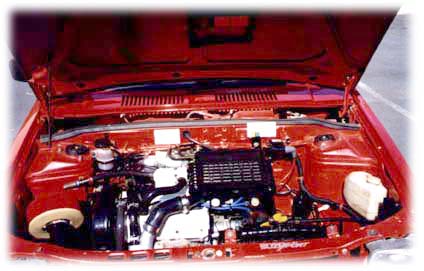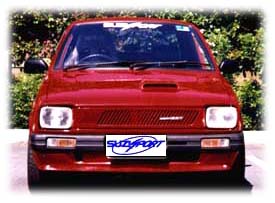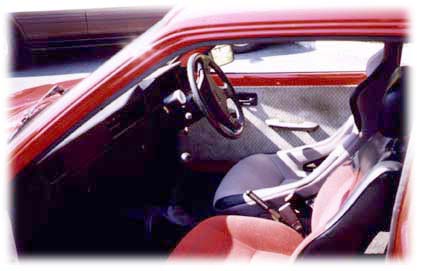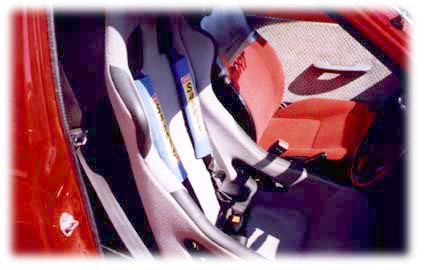 Warren works at Complete Car Sound in Brisbane. So if you have any car sound questions or problems, Warren is the person to talk to.

This is Warren's old bio

He owns a '86 red Mighty Boy.

So far, his Mighty Boy has: F6A twin cam, injected turbo, intercooled motor!
Close ratio 5 speed gearbox.
And is all wheel drive.

Things to come.......

Suspension lowered 2 inches
New wheels and tyres
Bigger brakes
Roll cage
Race seat and harness
After market computer for the motor
And a bonnet scoop for the intercooler.

And these are the old photos.