Check out what's going on at the NEW official Mightyboy Club online Message Board. Go there by clicking on the link below.
http://www.mightyboyclub.com/forum/
Stickers are now available free of charge. They are smallish 50mmx50mm designed to go at one of the corners of your windscreen. If you have not recieved yours yet, email David with your address.
The full version the Suzuki Hatch Workshop Manual (550cc) and the Mightyboy Supplement are now available.
The Full version of the Hatch 800cc and the Alto SB305 manuals are currently being scanned and will be up shortly.
A member has come up with an awesome design for this as below: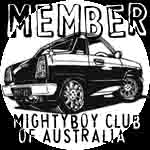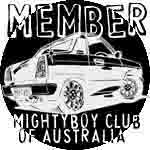 The online Mightyboy service manual is now on this site. Although only the first 60 relevent pages are available, these cover all the main engine components. Click here to go there.
The manual is in image format with each page being about 140-160 kb. Yes I know this is large, but it has to be of high quality so you can read the fine print and so you can print it. The whole 60 pages total about 9Mg, so give yourself some time to get what your are after.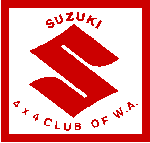 The Suzuki 4x4 club from W.A. and our club have set up affiliate links. Click on their logo to the right which goes to their homepage.
WOW! Check this out! We now have a draft version of our logo! click on the thumbnail to view a bigger version.
Tell us what you think!